Career Pathways
Career Pathways
It is so fantastic that we have been recognised as having an Outstanding Careers programme happening here at St Peter's. We have been awarded this by Stoke-on-Trent Council for showing 'dedication, enthusiasm and commitment' to our Careers Programme, after we met a set of benchmarks set out to raise the aspirations of our children.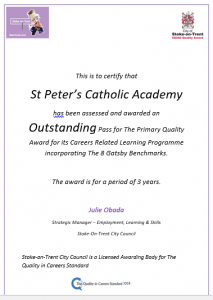 Well done to everyone involved in making our Careers Programme a success and to our wonderful children for taking part, asking questions and engaging in opportunities that can change their future!
Why we have a Careers Programme at St Peter's.
Career related learning in primary Schools is about helping children to understand who they could become and helping them to develop a healthy sense of self that will enable them to reach their potential – (What works –Career related learning in primary schools)
Evidence shows positive impacts…
are greater when a consistent and whole school strategy is in place
Offered universally to all pupils in primary schools
When learning is embedded into the curriculum
Involve external organisations and employers to bring real life authentic experience
What we have been doing:
Stoke-on-Trent College Hairdressing Session for Year 5
Year 5 have been so lucky to take part in a wonderful hairdressing session to learn all about what it is like to work in a salon today. They have had a go using the model heads attempting to section and plait the hair. They have learnt all about what skills and qualifications hairdressers need as well. What a fantastic morning!
Friday 6th March – Careers
Fair
What a fantastic afternoon Key Stage 2 have had at our careers fair learning all about so many different jobs. We have had some wonderful visitors in school sharing their experiences and answering the children's questions about the careers. Thank you so much to all parents that came and supported the fair and to our fantastic and informative visitors.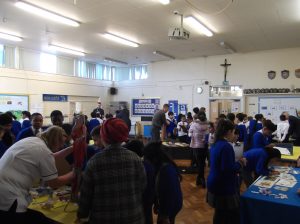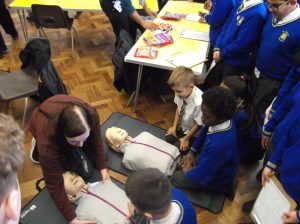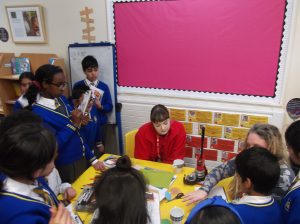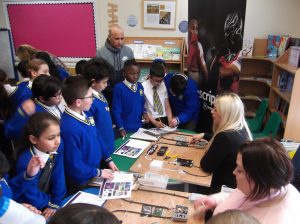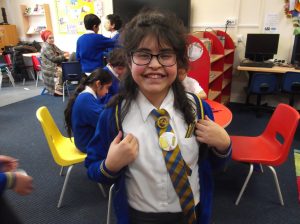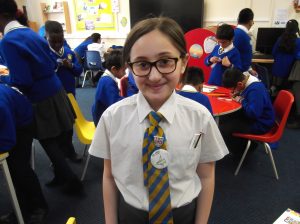 Friday 14th February
15 pupils from Year 5 went to Newcastle College for the morning to take part in a fantastic Lego workshop. The children learned all about building, engineering and computing. They had a brilliant time learning all about what it would be like to do these jobs as a career.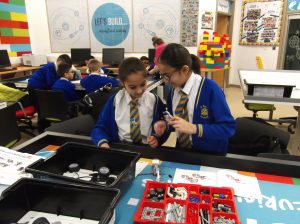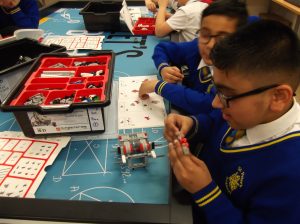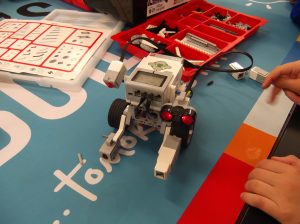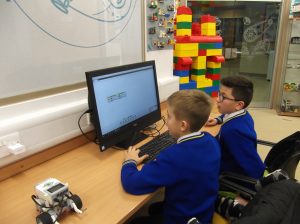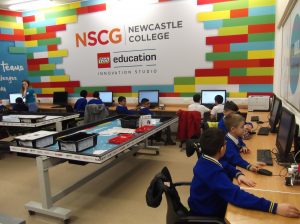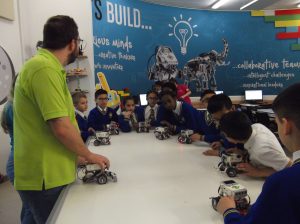 Friday 7th February
Year 4 & 5 took part in a fantastic Apprenticeship workshop delivered by PM Training today. The children learnt all about what skills and qualities you need to become an apprentice, what areas of work you can be an apprentice and what age, as well as taking part in fun team building activities.
We all really enjoyed the workshop and found out so much.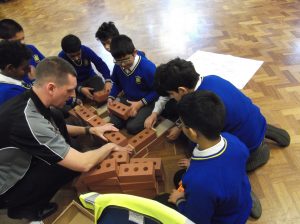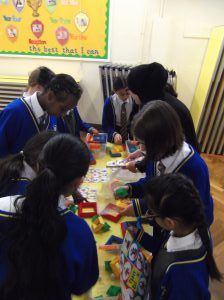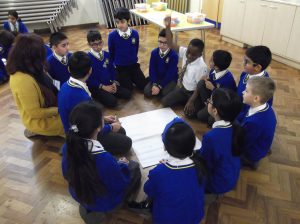 Thursday 9th January
Visitors from Staffordshire University have come in to school to teach Year 5 all about what going to university is like and to tell them about the campus. The children had to then design a university campus out of Lego! They had to include all of the buildings on the campus, including the Halls of Residence, and make the things that go inside. We had some fantastic designs and the children had a great time working together to make them.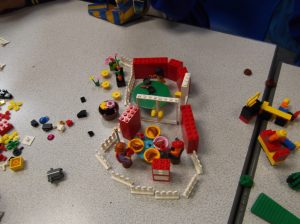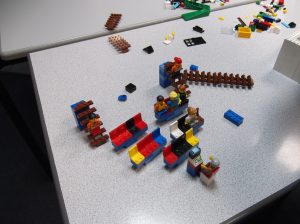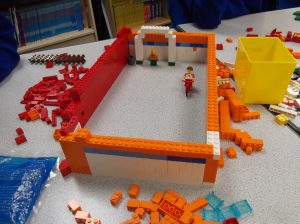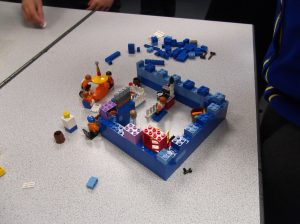 St Peter's were visited by the Learn By Design team on 19th November and Years 4, 5 & 6 were challenged to construct a track that would start at London and end at Newcastle-upon-Tyne. They had to come up with a way of crossing water and create a strong and durable structure working as a team. They all worked so hard to come up with creative ways that they could construct the best track. The children have also learned all about the careers involved in engineering tracks, including the new high speed railway currently being built.